Protecting Your Lakewood Home From Termite Damage
Termites are sneaky pests that can get into buildings without being noticed. Once inside, they chew tunnels through wooden structures, weakening the integrity of the building over time. If left untreated for too long, termites can damage a building to the point that it is unstable and unsafe. Protecting your Lakewood home from termites and the damage they cause is easy with the help of Bugaboo Pest Control.
Our Termite Control Offerings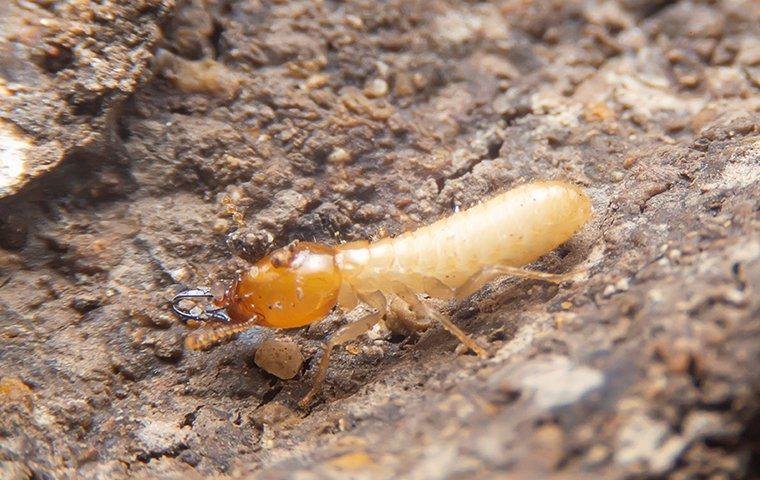 Inspection
Although we will treat structures regardless of whether there is an active termite infestation, it's helpful for us to inspect your home before treatment to see if termites are already active. We'll look in the crawlspace and all around the structure for any signs of termite activity. Signs we look for include damaged wood, mud tubes, and more.
Treatment
Bugaboo Pest Control offers two types of termite control treatment methods. The first is a liquid treatment. We'll drill into the ground around your house and into your foundation every foot and insert the product into the drill holes. We'll then fill the holes back in. When termites come in contact with the product, they bring it back to their colony, eliminating them.
We also offer bait station installation. For this treatment, we place bait stations in the ground around the perimeter of your house every ten feet. When termites take the bait, they bring it back to their colony, spreading it to all of them.
Both termite control methods come with a one-year warranty. This warranty is renewable and transferable. If you choose to renew it, you'll also receive a yearly inspection.
Pre-Construction Treatments
If you plan to build a new home, you may want to consider a pre-construction termite treatment. These treatments protect your home from termites at the earliest possible stage. We'll treat the ground upon which you will pour your foundation. We can also treat the frame once it's built and before it's enclosed. This service does not include a warranty.
Wood-Destroying Insect Reports
If you're buying or selling a home, your lender may require that you file a Wood Destroying Insect Report before approving your loan. Bugaboo Pest Control offers this service. We'll inspect the home for any signs of termite activity or damage, fill out the required forms, and present them to you or the appropriate parties.
Keep Termites Out Of Your Lakewood Home
You may never see a termite in your home, but that doesn't mean they're not there and not a problem. A termite infestation can be devastating if not taken care of quickly, which is why Bugaboo Pest Control recommends termite control for all homes, whether you have an active infestation or not. We will eliminate termite activity and protect your Lakewood home in the years to come with our comprehensive termite control methods. Contact us to learn more today.
Call Us For A Free Quote
Complete the form below to request your free quote.