Bed Bug Control For Your Lakewood Home
Bed bugs are pests that can get into any home. Because they spread from place to place by traveling on people's clothing and bags. Anyone who goes out in public can bring some home with them. Once bed bugs get into your house, they will begin to increase in number and make your life miserable. Getting rid of bed bugs can be difficult, but Bugaboo Pest Control offers bed bug control services that will fully eradicate your bed bug infestation.
Our Bed Bug Control Offerings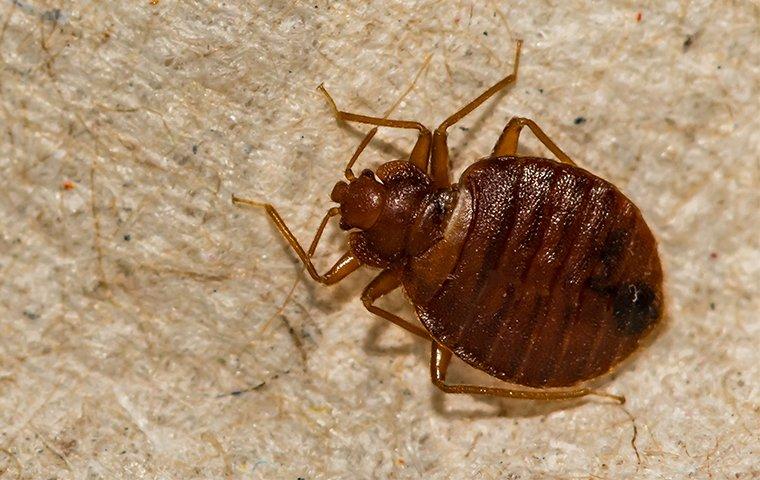 Inspection
To begin your bed bug control service, we'll perform an inspection of your home. We want to identify the bed bugs themselves, as well as determine how widespread the infestation has become.
In some cases, we'll use bed bug detection K9s. These specially-trained dogs sniff out bed bugs with a high degree of accuracy and can detect them in places that a visual inspection may miss.
Insecticide Treatment
Bugaboo Pest Control offers two types of bed bug control methods. The first is an insecticide treatment. This option is ideal for smaller infestations. We'll provide you with a prep sheet to help you get ready for the treatment.
During the treatment, we'll work room by room, concentrating on treating your furniture, but treating around the entire room as well. During an insecticide treatment, each room takes about an hour to treat, and we treat every room except the kitchen.
This treatment option also requires a follow-up treatment. The second treatment is performed two weeks after the initial treatment. After the initial treatment, a three-month warranty goes into effect. If bed bugs return within those three months, we'll return to re-treat at no additional charge.
Heat Treatment
Heat treatments are ideal for large or widespread infestations because they infiltrate hard-to-reach areas, such as inside the walls. You'll receive a prep sheet to prepare for the treatment before we arrive.
On the day of the treatment, we'll heat each room to 135 degrees and treat it with an insecticide before moving onto the next room. This treatment takes the entire day to perform and includes a three-month warranty.
Bed Bug-Free Living Is Within Your Grasp
If you are waking up with itchy bites or have another reason to believe that bed bugs have gotten into your house, you need to take immediate action. The problem will not resolve on its own, but will only get worse. Bugaboo Pest Control delivers effective bed bug control that will eliminate your bed bug infestation entirely. We back our service with a three-month warranty to ensure a bed bug-free home in Lakewood. Contact us today to schedule an inspection.
Call Us For A Free Quote
Complete the form below to request your free quote.