Have Mice Invaded Your Lakewood Home Or Business?
Mice may seem small and relatively harmless, but in reality, they can be a serious problem when they invade homes or businesses. Mice spread diseases and cause major damage to the areas they occupy. If you believe that mice have gotten into your Lakewood home or business, let Bugaboo Pest Control take care of them for you.
Our Mouse Control Offerings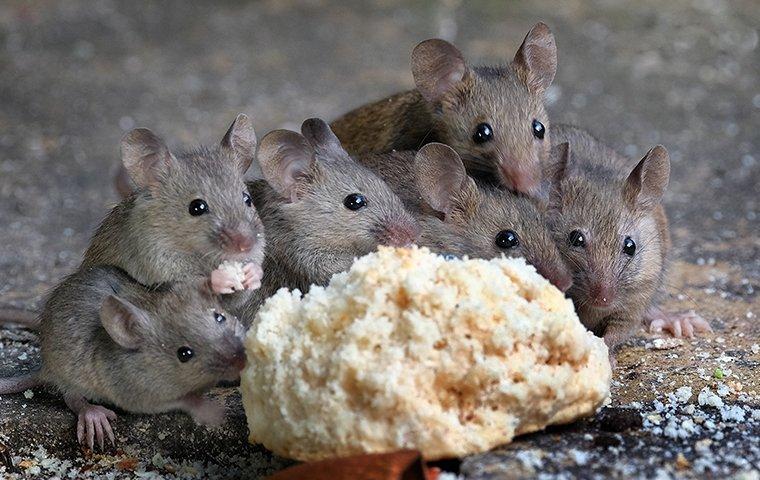 Treatment
With years of experience treating mice infestations, Bugaboo Pest Control has come to rely on baiting as the most effective and reliable way of controlling mice. In residential settings, just one treatment is necessary where we'll visit your home and set out the bait. In commercial environments, we'll perform treatments on a regular schedule based on your needs. These may be weekly, bi-weekly, or monthly.
Our mice control service includes a three-month warranty. If your mouse problem returns within those three months, we'll return to your home or business to re-treat at no additional cost.
Exclusion Work
Once we've removed the mice from your building, it's important to eliminate the entry points they were using to access the space. We offer exclusion work to seal up these entry points. This service also comes with a three-month warranty.
Protection From Harmful Rodents In Lakewood, NJ
Protecting your family, employees, and customers from the problems that mice cause can seem difficult. However, when you hire the professionals at Bugaboo Pest Control, you can leave your worries behind. Our service is tried and tested, and we are confident in our ability to completely eliminate mice problems in your Lakewood home. Contact us to schedule a service visit today.
Call Us For A Free Quote
Complete the form below to request your free quote.